Inside the book
The book is packed with useful advice on best practice web development techniques.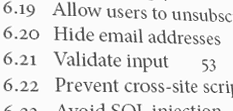 It is broken down into 100 requirements. Each requirement explains why it exists and how it should be tackled. We share our tried-and-tested techniques as well as tricks to get the best results. The book concentrates on the key requirements for a well built site. The advice is based on quality, not quantity, helping you make progress, fast.
The checklist format lets you pick it up and get stuck in straight away.
How to use it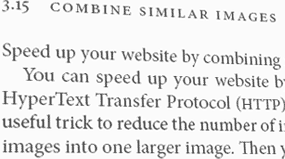 Consider this book as your best-practice to-do list. Use it before you start building the site and during its development. Before you launch your site, go through each requirement and tick the box when it is complete.
It is the distillation of years of web building by its authors Léon Brocard and Jake Brumby.
Who is this book for?
This book is for web developers, project managers and business owners. It will remind you of the things, large and small, you should do when building a website.
Junior developers - learn lots of best practice techniques that will improve your skills.
Senior developers - consider this a distillation of much of what you've learned over the years, plus some new tips, tricks and techniques. You will enjoy having the checklist for quick reference.
Project managers - have confidence that your projects meets best practice standards. Tick the box for each requirement as your project develops, secure in the knowledge that you are addressing the important issues.
Business owners - use the book as a quick reference for the things your web developers should be doing. Share the book with them and benefit from its tried-and-tested advice.
Buy the book for the discounted price of £8.99 (normal price £15). It comes in paperback and is printed by the excellent self-publishing service, Lulu. Delivery takes about 1 week. The current version of the book is 0.71 and updates are released every 2 months.
The authors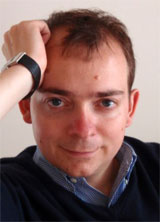 Léon Brocard is a prominent member of the Perl web development community. He built his first website in 1995 and has since worked on numerous large web applications. His work on automating vodcasts, Flash floorplans and PDF interpretation for Foxtons set the new standard in estate agency websites. He led the 5-person team that created Canon's pan-European photo sharing website from 2001-2004. He advocates open source software, having contributed over 80 Perl distributions and modules to CPAN. When he is not building websites, he is organising conferences and giving talks around the world.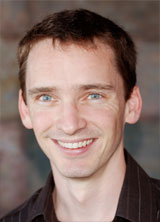 Jake Brumby is a web all-rounder having been responsible for design, development, project management and account management during his career. In 1999, he co-founded web development agency, Imagine Media Ltd, growing it to a staff of 6 serving 40 clients from small businesses to those the size of Mars Inc. He sold the company to Fresca Ltd in 2002 and became Head of Development, expanding the web development team and client base to include Coca-Cola, Pentax and Virgin Megastores. Jake went solo as a web consultant for 2 years before founding Mr Monkey Ltd with Leon.
Why did we write this book?
We wrote this book because we needed it ourselves. There are so many things to do (or not to do) when building a website, it's tough to get them all right. First you need to know what they are, then you need to remember them all. Having the requirements listed in this book means 1) you remember them and 2) they get done.
Contact us
Terms and privacy

Terms of use: The copyright of this book and website and all the things that comprise it (including images and text) is owned by Mr Monkey Limited. You may use it for normal legal purposes such as browsing. You may purchase a copy of the book from the Lulu website. You can loan the book to your friends but you may not otherwise copy, distribute, transmit, modify, publish or use any part of this website or the Tick My Boxes book for non-commercial or commercial purposes.

Privacy policy: We use Google Analytics to help us understand how people use this website. Each visit is recorded through the use of JavaScript and cookies, though this does not personally identify any person in particular. If you contact us through this website, we will use your information to respond to your enquiry. We will delete your information after your enquiry has been attended to. Data held by us is only accessible to employees of Mr Monkey Limited. We take all reasonable measures necessary to protect against the unauthorised access of this information.